Animating text with the geotext COMP
The geotext comp allows for fine granularity 3D text animation.
💾💾💾💾💾💾💾
💾💾💾💾💾💾💾
More
The COMP would pair well with optical flow tracking to create flowing, responsive words or characters. A higher level approach to the same idea below.
For very simple text manipulation, the str() function can be used to insert whitespace and other escaped characters into the text field of the Text TOP.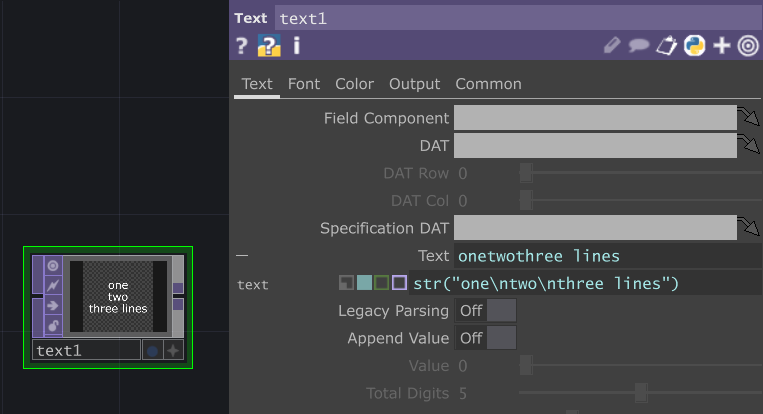 Related